"Change will not come if we wait for some other person or some other time. We are the ones we've been waiting for. We are the change that we seek." – Barack Obama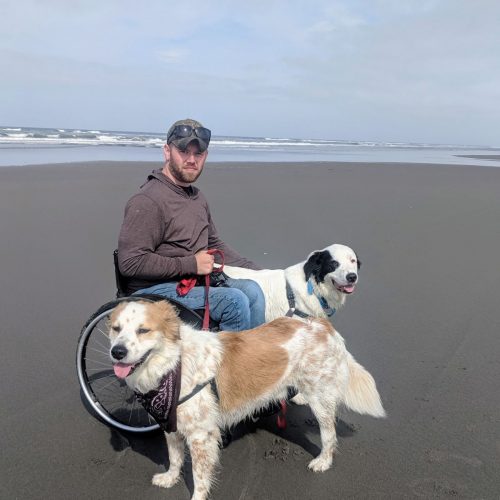 Matt Howard
Board Member & Program Coordinator
Matt joined the Oregon Spinal Cord Injury Connection board in January 2019. He sustained a T-10 spinal cord injury in 2006 and it changed the trajectory of his life. He works as a research coordinator for Oregon Health and Science University in the Oregon Rural Practice Based Research Network. He is also in the final year of a graduate program at OHSU for Clinical Informatics. When Matt isn't working he enjoys coaching CrossFit, fishing, kayaking, or exploring all the great places Oregon has to offer with his dog Cash.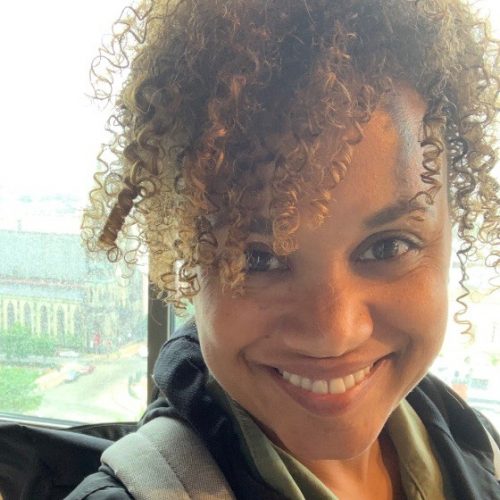 Jennine Smart
Board Member
Jennine joined the Oregon Spinal Cord Injury Connection Board of Directors in 2019. She is the Executive Director of the Oregon Community Health Workers Association and was formerly the Diversity, Equity and Inclusion Portfolio Manager at Health Share of Oregon. She currently serves as Chair on the State of Oregon Traditional Health Worker Commission. She holds a Masters Degree in Social Work and a Bachelor of Arts in Community Development. Jennine is passionate about advancing health and racial equity. She strives to create inclusive organizations and systems that enable communities most impacted by systemic and structural oppression, to thrive.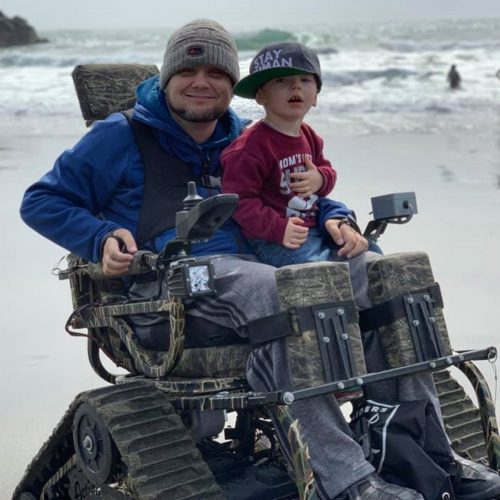 Casey Moore
Board Member & Community Health Worker
Casey joined the Oregon Spinal Cord Injury Connection Board of Directors in August 2019. He sustained a high-level spinal cord injury at 20 years old and has spent over 20 years as a community advocate. Now a leader in the disability community of Southern Oregon, he works as an OSCI Community Health Worker and serves on the Board of Directors for David's Chair, advocating for people living with mobility limitations to get outdoors using all-terrain track-chairs. Casey and his wife have a little boy, and they love exploring the beaches in Southern Oregon. Casey sustained his SCI over 20 years ago when he was 20.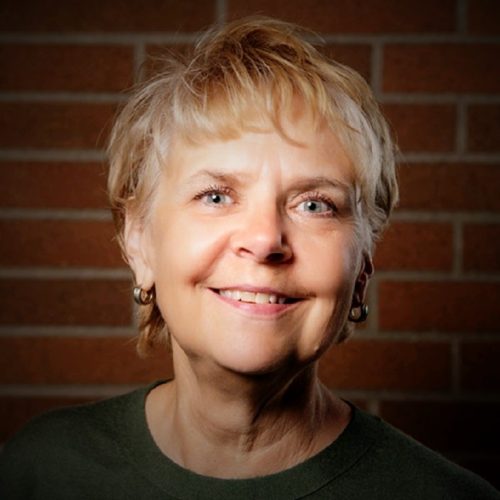 Pamela Blikstad
Board Member
Pamela joined the Oregon Spinal Cord Injury Connection Board of Directors in 2022. She is an experienced financial professional and Certified Public Accountant with a history of working in the nonprofit industry. Currently the Director of Finance for the Office of Philanthropy at Providence St. Joseph Health, she is responsible for the financial leadership and oversight of the office of philanthropy. In her free time Pamela enjoys reading, planning her next vacation, and spending time with her children and grandchildren.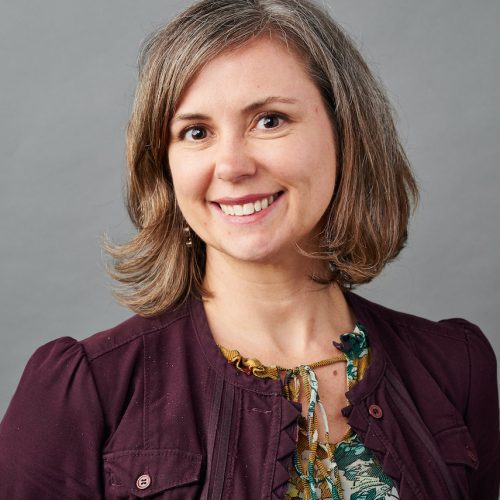 Brigette Yates
Board Member
Brigette joined the Oregon Spinal Cord Injury Connection Board of Directors as a family member of someone with a spinal cord injury and a seasoned fundraiser in higher education. She earned her Master's in Public Affairs from the University of Washington and is currently the Development Officer at the Bainbridge Community Foundation. Brigette lives on Bainbridge Island, WA, and is a mother of three girls.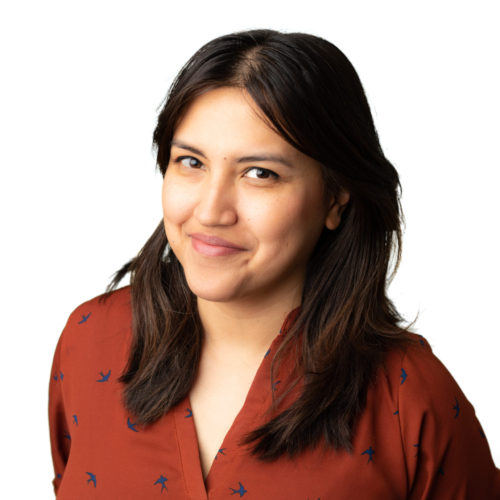 Anri Sugitani
Board Member
Anri joined the Oregon Spinal Cord Injury Connection Board of Directors in 2022. She has worked in advertising for over 14 years and is currently an Account Director at Coates Kokes, an advertising and PR agency. Specializing in branding and strategic marketing communications, she has developed a passion for helping clients effectively communicate with disadvantaged communities, particularly seniors and people living with disabilities. Originally from Tokyo, Anri spent much of her life moving from place to place which fueled her passion for travel, exploration, and seeking out others with different experiences.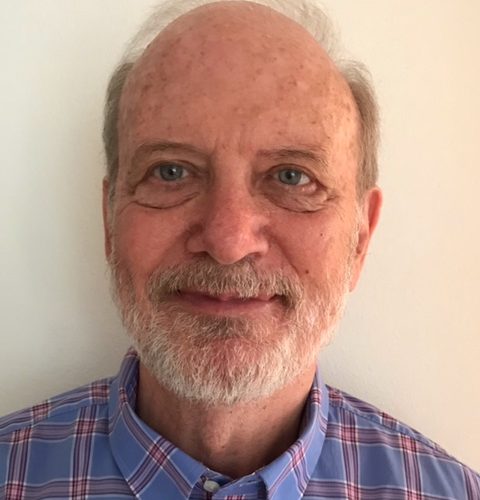 Bas Vanderzalm
Board Advisor
Bas Vanderzalm has spent his entire career in service to those whom Jesus called "the least of these" in our world. Bas earned Master of Divinity and MBA degrees in Boston and has extensive experience in organizational management, board development and fundraising. Bas began his career on the staff of The Salvation Army's Boston Harbor Light Center, a 100 bed facility serving homeless men and women where he ultimately served as executive director. Bas also served for 15 years with World Relief in Chicago where he was the vice president for international programs. From 1997–2013, Bas was the president of Medical Teams International in Tigard. Bas and his wife, Lynn, live in Hillsboro.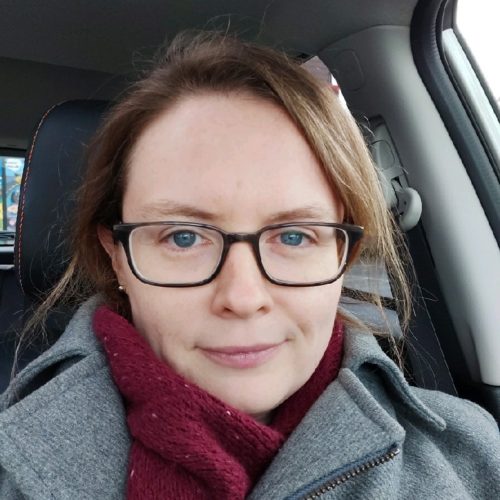 Jessica Waller
Communications Coordinator
Jessica joined Oregon Spinal Cord Injury Connection in 2021 as a family member and caregiver for someone with a spinal cord injury. Prior to her mother's injury in 2018 she worked as the Executive Director for the Restaurant Association of Maryland Education Foundation and continues to work as a consultant for other nonprofit organizations.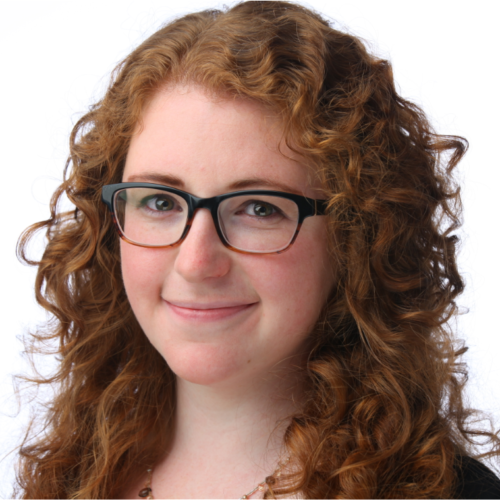 Alison Percifield
Event Organizer
Alison Percifield has been volunteering with Oregon SCI since 2019, supporting the Wheelchair Maintenance Workshop series as volunteer event organizer. Alison volunteers with other community organizations in Portland, such as Bike Farm and Rahab's Sisters. Alison is from the midwest, she grew up in the Chicago suburbs and completed her undergraduate degree in Sociology at the University of Wisconsin, Madison. Alison moved to Portland, Oregon in 2015 where she works remotely as Project Manager in the Mapping and Utility industries full time for the software company, Esri. Alison has been involved with spinal cord injury rehabilitation since childhood. Volunteering at Schwab Rehabilitation and the Rehabilitation Institute of Chicago with her aunt, who manages the LIFE Center at the Shirley Ryan AbilityLab.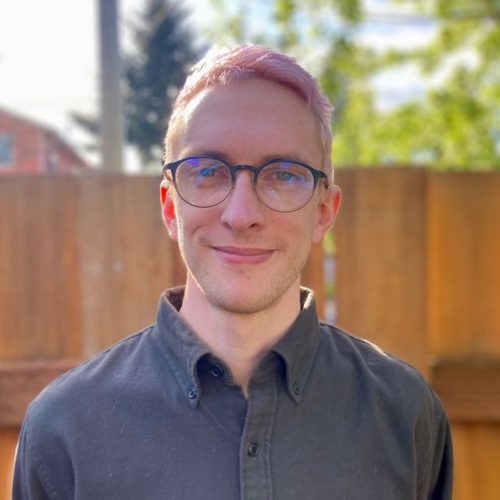 Tyler Stolt
Event Organizer
Tyler enjoys community organizing and the act of repair. Growing up with easy access to tools and scrap materials, and later working professionally as a bicycle mechanic, Tyler is always taking something apart to figure out how it works, sewing patches onto favorite clothes, or building furniture. Tyler brings this mechanical experience to Oregon SCI's wheelchair maintenance workshop, finding new areas of overlap between bicycle repair and wheelchair maintenance. As a community organizer, Tyler enjoys working with groups that focus on housing, transportation justice, and mutual aid, and enjoys projects that find creative ways to build new systems for meeting people's needs.