Oregon Spinal Cord Injury Connection regularly hosts community conversations and educational forums presented by OSCI community health workers and featuring guest speakers who are experts in their fields. Educational forums are designed to provide information and create a safe space for the SCI community to ask questions and get the right answers.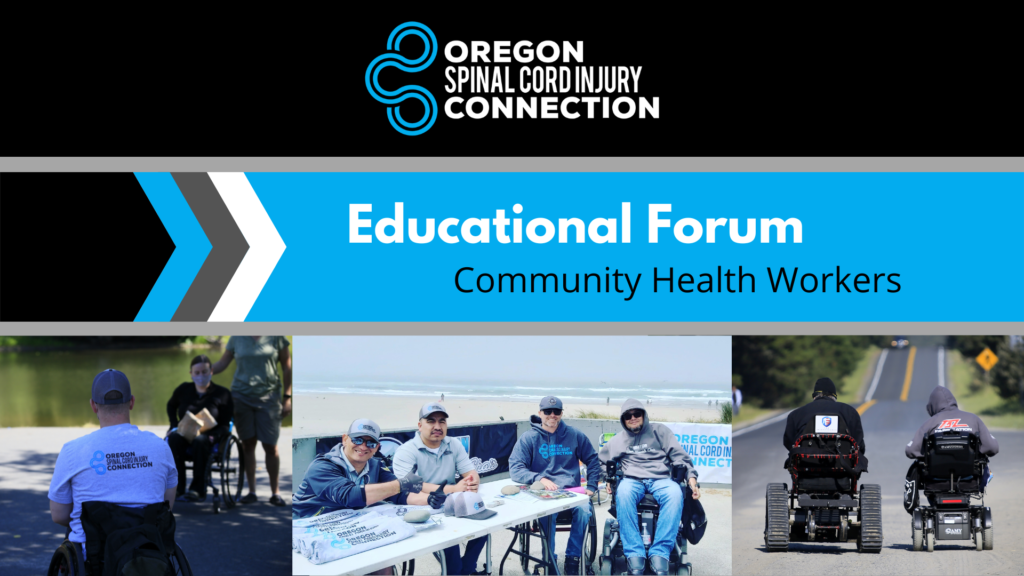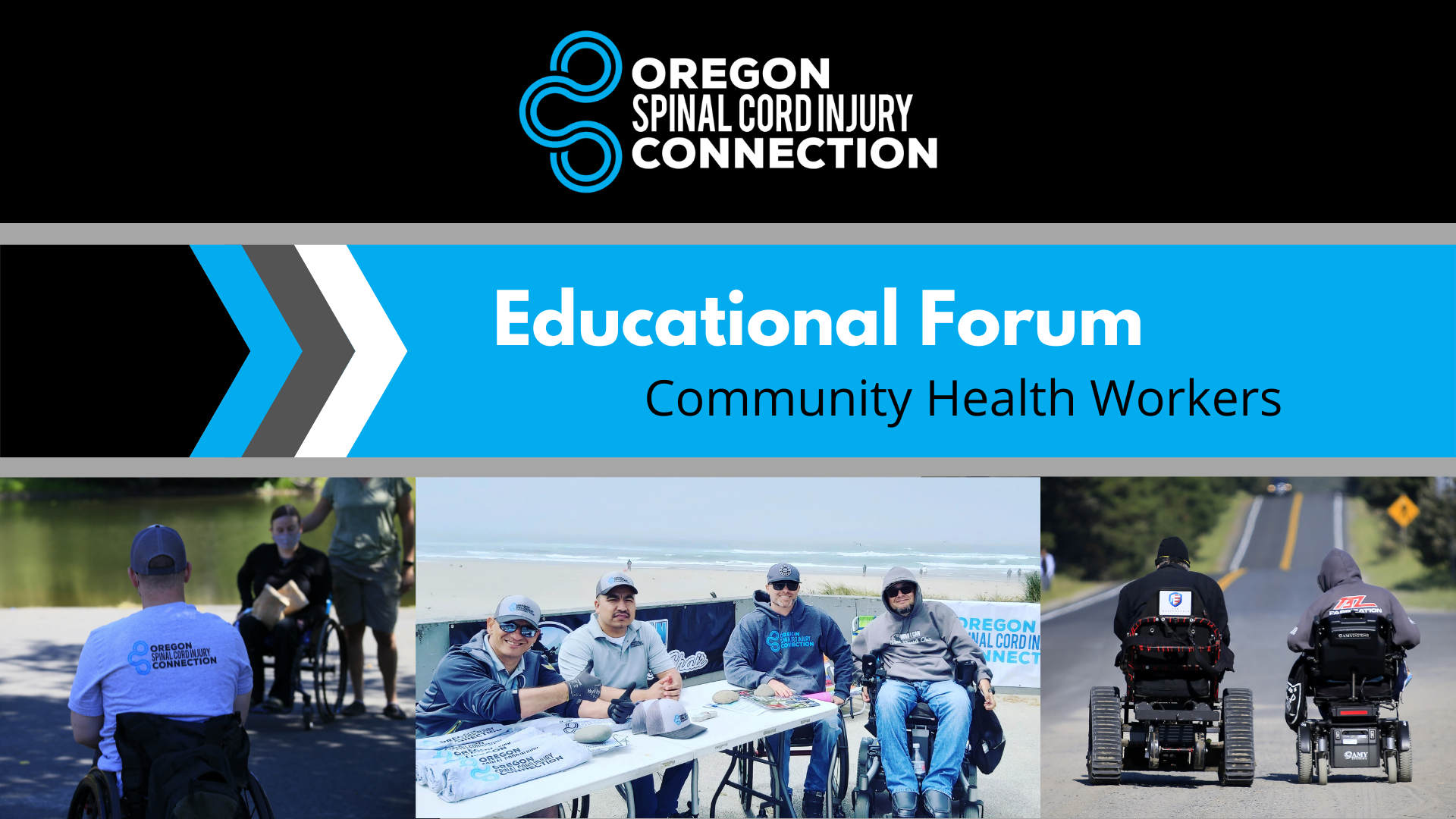 Join us for an Educational Forum and community conversation about our Community Health Worker program. The goal is to provide a better understanding of the program and how we can help individuals navigate life after a spinal cord injury.
Adaptive Camping & CampAbility 2022
Interested in camping but don't know where to start? This is a great opportunity to hear from community members about their camping experience, tips and tricks, and advice for overcoming barriers.
CampAbility is our adaptive camping program. We are spearheading change, and demonstrating that outdoor enthusiasm is alive and well in the spinal cord injury community! Our partners at Adventures Without Limits, REI, and David's Chair – Outdoor Mobility Systems always help to make our CampAbility events unforgettable. Sign up for our newsletter and follow us on social media to learn about upcoming accessible camping trips.
There are several grant opportunities available to members of the SCI community in Oregon and SW Washington. We had a great discussion with representatives from the Kelly Brush Foundation and High Fives Foundation about their programs. Grant recipients were also there to share their experiences accessing grants. Find out more about programs available on our Grants & Loan Programs resource page.
OSCI Community Health Workers discuss bowel function after spinal cord injury and the importance of a bowel program. Bowel function can be an embarrassing topic, but it's critical to staying healthy after a spinal cord injury. Listen to what others have learned on their journey with a spinal cord injury. It's a great opportunity for anyone affected by SCI to learn from folks who understand and care.
The bladder just doesn't work the same after a spinal cord injury. How do you manage? Our special guest speaker is Dr. Todd Linsenmeyer. An expert in the overlap between urology, rehabilitation, and spinal cord injury, Dr. Linsenmeyer is nationally recognized for his distinguished accomplishments.
Pain Management After SCI
An overview of types of pain experienced after a spinal cord injury including a presentation by board-certified pain specialist, Dr. Daniel Kim, MD.
COVID CURE-IOUS? is an informational session about the COVID Vaccine with special guest Jessica Guernsey the Multnomah County Public Health Director. Panelists include OSCI Community Health Workers: Casey Moore, Francisco Elias, and Waddah Sofan.
Wheelchair Wellness during COVID-19
This educational forum reviews procedures for cleaning and disinfecting manual and power wheelchairs at home, as well as review general at-home maintenance.  The forum is designed for people who use a wheelchair and/or assistive technology and their families, as well as healthcare professionals including primary care providers and occupational and physical therapists. Hosted by OSCI with speakers including representatives from Permobil and the Oregon Office on Disability and Health at OHSU.