Riverfront Trail Adaptive Hike – September 17, 2022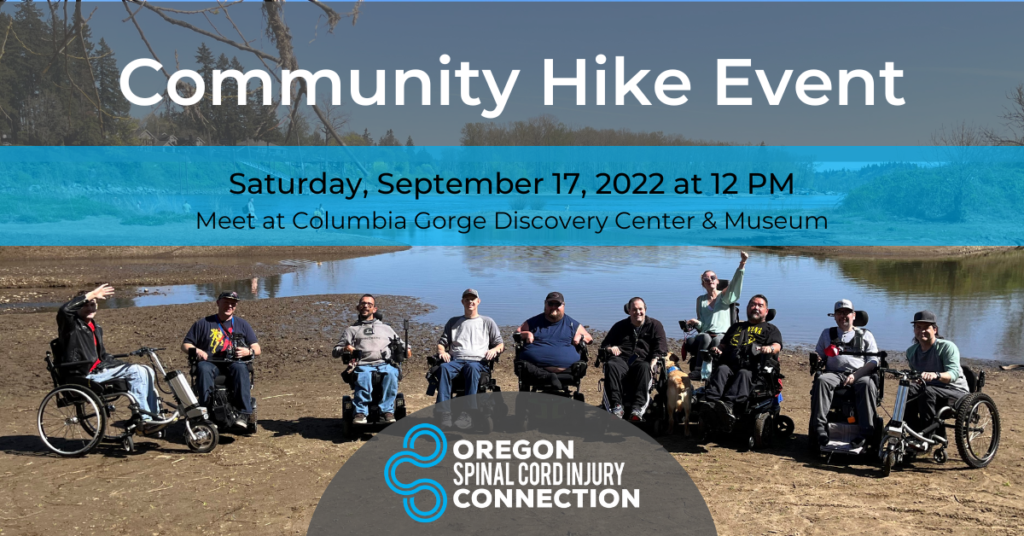 The Riverfront Trail at the Dalles is a scenic paved pathway along the Columbia River from the Columbia Gorge Discovery Center parking lot east to The Dalles Dam. There are a lot of interesting things to see in that distance, including the Riverfront Park, the marina, a Lewis & Clark slept here campsite, the delightful Learning Garden with a scarecrow collection, the wild Chenoweth Creek and the lakes and ridges of the wildlife refuge below the Discovery Center.
Light Refreshments will be provided.
More information:
https://www.traillink.com/trail/riverfront-trail-at-the-dalles/
http://www.nwprd.org/rivertrail/
Questions? Contact matt@oregonsci.org
We hope you'll join us!
Details:
Date – Saturday, September 17, 2022
Time – 12 pm
Distance – Total length is 9 miles but multiple options for distance will be given for all ability levels.
Surface Type – Asphalt and Concrete
Meeting Location – Columbia Gorge Discovery Center