Seaside Beach Promenade – July 2-3, 2022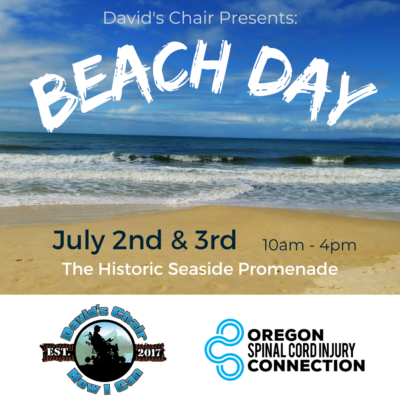 Beach Day is an opportunity for wheelchair users and others with limited mobility to feel safe and confident getting out onto the beach and rolling right up to the ocean. The track chairs provided by our partners at David's Chair allow individuals with a spinal cord injury and other forms of paralysis to safely access the beach. There are a variety of sizes and styles that allow many individuals of different sizes and levels of mobility to participate.
Registration link coming soon!
Details:
Date – Saturday July 2, 2022 – Sunday, July 3, 2022
Location – Seaside Beach Promenade; 229-299 S Promenade, Seaside, OR 97138