Educational Forum – Bladder Management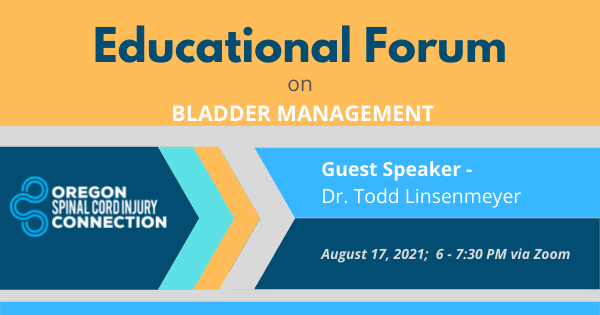 Missed this event? No problem! Visit our Educational Forums page to watch this and all our other past forums. Subscribe to our YouTube channel to stay up-to-date on all our latest videos.
The bladder just doesn't work the same after a spinal cord injury. How do you manage? Join us for a community conversation and educational forum hosted by OSCI community health worker Casey Moore. Our special guest speaker will be Dr. Todd Linsenmeyer. An expert in the overlap between urology, rehabilitation, and spinal cord injury, Dr. Linsenmeyer is nationally recognized for his distinguished accomplishments.