Educational Forum – Adaptive Camping & CampAbility 2022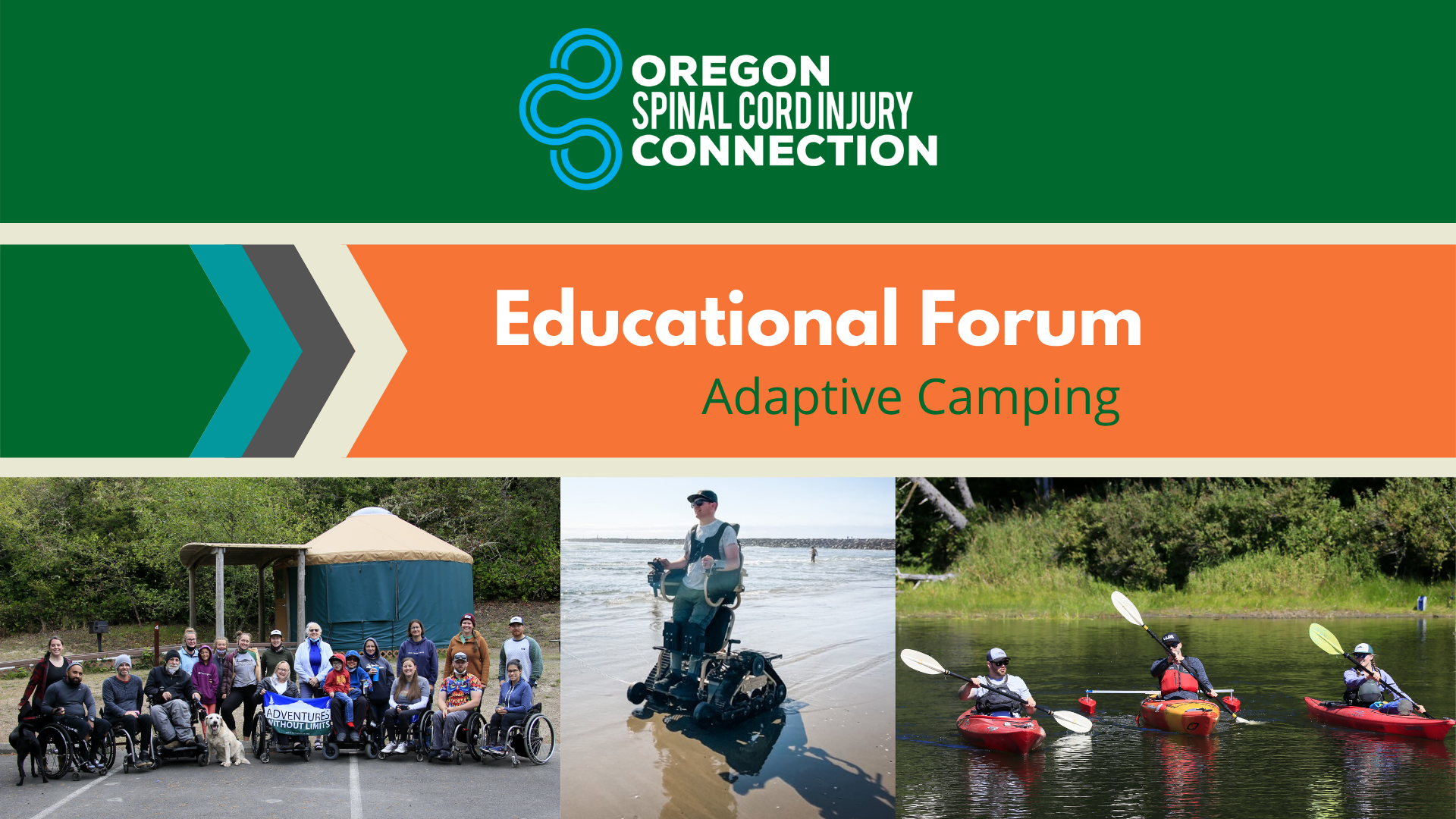 Missed this event? No problem! Visit our Educational Forums page to watch this and all our other past forums. Subscribe to our YouTube channel to stay up-to-date on all our latest videos.
Join us for an Educational Forum and community conversation about our 2022 CampAbility events and other adaptive camping opportunities. It will be a sneak peak into the dates, locations, and activities planned for this summer.
CampAbility is Oregon Spinal Cord Injury Connection's adaptive camping program. We are spearheading change, and demonstrating that outdoor enthusiasm is alive and well in the spinal cord injury community!
Date – Tuesday, April 12, 2022
Time – 6pm to 9 pm PST
Location – Zoom