Wheel Connect – Virtual Meet-up – March 27, 2022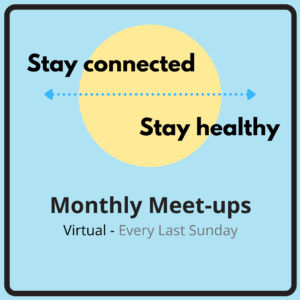 Stay connected, stay healthy! Our meet-ups are a great place to meet new friends and catch up with old ones. Our community health workers will be on hand to provide information about COVID-19 vaccination opportunities or answer any questions you may have. These meet-ups are open to anyone affect by SCI or paralysis.
We hope you'll join us!