Maintenance Workshop – July 12, 2022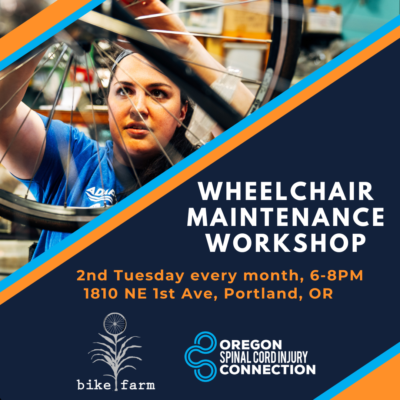 Join us and our friends at Bike Farm for our free monthly wheelchair maintenance workshop! You are free to use the tools and space to do your own maintenance or get help from the supportive volunteer bicycle technicians. We also welcome bike mechanics who want to learn how to support wheelchair users who rely on bike shops for maintenance.
The goal of this program is to provide tools and equipment to support learning, entry-level maintenance, and repairs for anyone who wants to learn more about wheelchair maintenance or is experiencing an urgent need.
We hope to see you there!
Details:
Date – Tuesday, July 12, 2022
Time – 6pm – 8pm
Location – Bike Farm; 1810 NE First Ave, Portland, OR 97212