Summer is the season for the outdoors and camping, and yet people living with paralysis are less likely to go camping and enjoy the great Oregon outdoors because of diverse environmental barriers. Specifically, the majority of Oregon's camping facilities and outdoor recreation programs are not designed to accommodate people with disabilities. 
CampAbility is Oregon Spinal Cord Injury Connection's adaptive camping program. We are spearheading change, and demonstrating that outdoor enthusiasm is alive and well in the spinal cord injury community! Sign up for our newsletter and follow us on social media to learn about upcoming accessible camping trips.
If you are looking for accessible hikes check out our blog listing over 50 regional accessible trails and parks. Check out the new Oregon Accessibility Travel Guide showcasing 6 regional accessible Oregon destinations.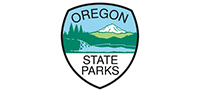 Over the last two years, Oregon Spinal Cord Injury Connection teamed up with REI, Adventures Without Limits, Oregon Health and Outdoor Initiative and Oregon State Parks Department to improve access to State parks and Oregon's natural spaces. This program has supported inclusive changes in State parks where power wheelchair charging stations have been installed, bathrooms have received inclusive changes, water access, campsites, and trails have all become more accessible. As a result, Oregon State parks are becoming accessible.
What is my relationship with the outdoors?
We interviewed 10 participants at our first CampAbility and asked them 'what is your relationship with the outdoors? We've used this video to show policy-makers and legislators it's time to improve access to Oregon's parks and natural spaces.
The CampAbility Experience
After a spinal cord injury, you may think camping and outdoor recreation are not possible. Participants describe their experience with Campability and how fun and easy this program makes new adventures.