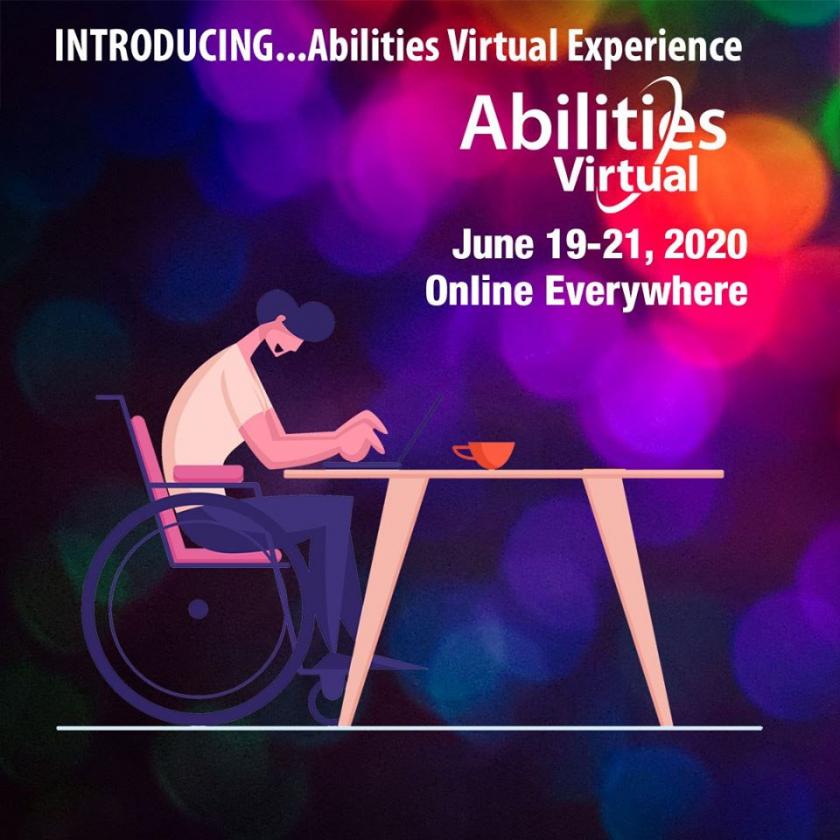 Abilities Expo has gone virtual!
Have you ever wanted to attend the Abilities Expo, but unable to travel where it's being held?? Well now is your chance to see it from the comfort of your home!

Normally, the Abilities Expo comes once a year toa handful of cities, and the one in San Jose, California is

the closest for us Oregonians. Due to travel restrictions and the seriousness of COVID-19 this year Abilities Expo is going VIRTUAL June 19-21, 2020. This means no gloves or masks needed. You get to connect

with disability-focused resources day or night without having to leave your house. See the latest tech & disability products. Attend informative virtual workshops. Join adaptive online activities. Watch the world-famous Rollettes for some hip-hoppin' dance fun! Plus so much more.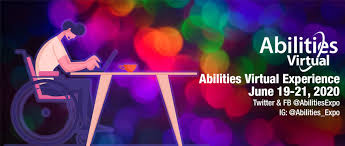 Haven't heard of the Abilities Expo? I'll break it down for you. Have you ever wished there was a place you could go to see and learn about all the products and services out there for the community of people with disabilities, their families, and caregivers? The latest and greatest tech, every catheter brand on the market, all the things that may help you enrich your life but you never knew it existed? The oh-so-helpful technology that could significantly improve your independence? All this is under one roof for you to check out and learn about. That's an Abilities Expo. If you've ever wanted to go, or have never heard of it then I highly recommend you checking out the first-ever virtual expo.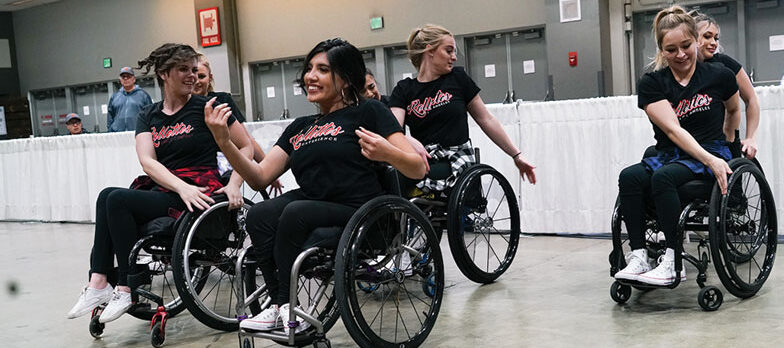 I was blown away at the first Abilities Expo I ever attended by the amount of disability-related products out there that I had never heard of. I consider myself a pretty avid researcher on this type of technology but seeing how much is really out there was eye-opening. I got to watch people demo a robotic exoskeleton that allows paraplegics to stand and walk. Then I got to try a robotic arm that attaches to your wheelchair allowing high-level quadriplegics to perform complex tasks. There were booths from every urinary catheter company out there, all with samples and demo to inspect. There were performances from an all-wheelchair dance team, power soccer demos, wheelchair rugby demos, and so much more
.
As bummed as I am to not be attending in person this year, I'm so excited to check out the virtual experience from the comfort of my living room, and I highly recommend you check it out too. Leave comments for me about the coolest things you saw. To register for the upcoming Virtual Abilities Expo follow this link https://www.abilities.com/virtual/vregister.html