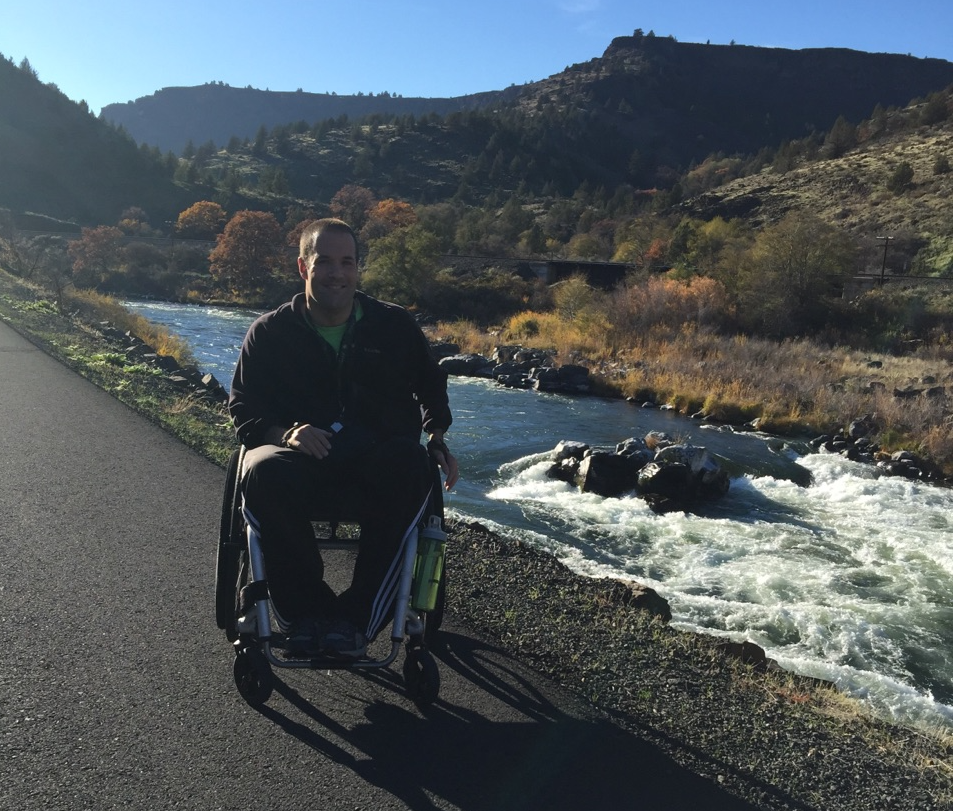 As Winter Set's Head to Maupin
As fall turns to winter and we must face the inevitable onslaught of moisture, I cringe at the thought of not being able to get outside "hiking" as much.  One thought is to head east, once you hit the high arid desert of central Oregon I believe the rain should subside; granted you may have to deal with colder temperatures and possibly snow.  The optimist in me believes that there must be some pockets where it is not bone chilling cold and/or raining/snowing.
    This hope is what took me to Maupin, Oregon recently on a hiking adventure.  To my de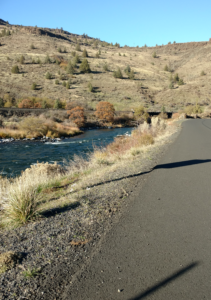 light, I found a stretch of very lightly traveled road that parallels the Deschutes River.  It did not come without some consternation.  I did a 100 mile bike ride around Maupin 10+ years ago and had this paved road in my mind from that former experience.  I had failed to remember the cattle crossing grates that I had very easily walked my bike across previously.  So, the "work around" involved parking in between cattle crossing grates that were about 2.5 miles apart.  With an out and back I was able to get just over 5 miles of hiking in.  This road was the most tranquil setting for a hike that I have experienced yet.  The constant sound of the flowing water was very soothing; combined with about as flat of a grade as you will find made the hike pretty grand effort wise.  I actually felt like I was going slightly downhill the entire time.
    To drive to Maupin from Portland I took 26 to Mt. Hood and then 216/197 on to Maupin.  This route is probably the most direct route to get there and was a nice scenic drive.  The road that I pushed along in my wheelchair is labeled "BLM Access Road" on google maps.  The coordinates of the first cattle crossing grate are 45.166399, -121.088219.  You will want to park on the southwest side of the grate.    After burning some calories hiking I was definitely in a caloric deficit.  After the hike this was remedied by taking 197 north to The Dalles and eventually 84 to Hood River for mandatory beer and pizza before returning to Portland.  I hope to revisit this area again as winter takes hold and brings rain to PDX.  Where do you push for adventure and exercise during the rainy season?