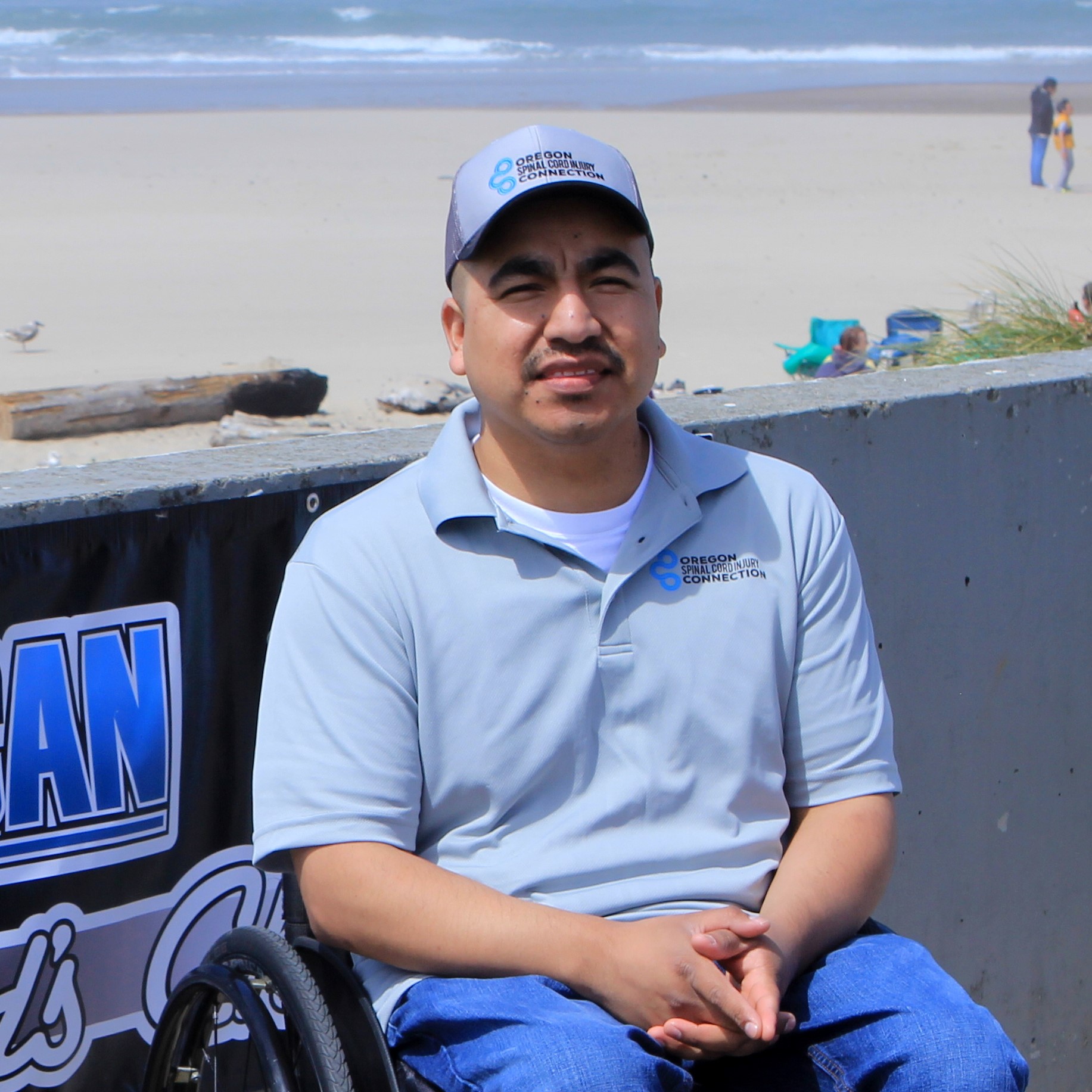 Francisco's Story
Life After Spinal Cord Injury
Francisco's life after spinal cord injury is a story of growth both personally and professionally. As a community health worker for Oregon Spinal Cord Injury Connection, Francisco helps others with new injuries learn how to access programs, resources, and community. 
Before 2007 Francisco was self admittedly hanging out with the wrong crowd. "I was bad". That was all about to change. A night of partying and a few fateful decisions resulted in Francisco being paralyzed from the chest down. He was told he'd never walk again but that news did not dampen his joy at being alive. He had a second chance.
Francisco quickly turned his life around and has since developed many new hobbies and passions. He is an amazing musician, playing keyboard at weddings and other gatherings. Cars are also a passion of his. You can often find him fixing up trucks and big 'ol muscle cars.
Cars are not just a side gig, He is also a long time lyft driver.
What advice would Francisco give himself at the time of his injury? He would tell himself not to worry what other people think of the chair just be yourself. Look for things to get involved with in the community. Don't be scared wondering what life will be like, you can still live the life you want. "My limitations were more my thoughts than my body. Also try to look for help if you want it and not wait."
You can follow Francisco at @francisco_elias213 
Share Your Story
"There is no greater agony than bearing an untold story inside you." – Maya Angelo
The SCI community is full of individuals overcoming adversity and thriving. Seeing others succeed and a "frequent dose of community" can make the transition to the new normal after a spinal cord injury easier. Share your story to help others see what's possible.
Share Your Story