Meet our team – Board of Directors, Advisors, Staff, and Volunteers.
"Change will not come if we wait for some other person or some other time. We are the ones we've been waiting for. We are the change that we seek." – Barack Obama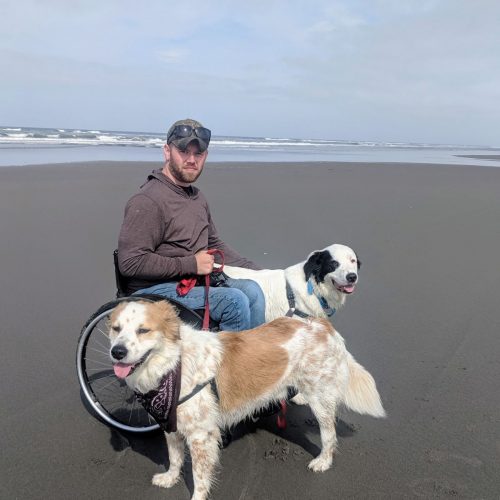 Matt Howard
Board Member & Program Coordinator
Matt joined our team as a board member in January 2019. He sustained a T-10 spinal cord injury in 2006 and it changed the trajectory of his life. He works as a research coordinator for Oregon Health and Science University in the Oregon Rural Practice Based Research Network. He is also in the final year of a graduate program at OHSU for Clinical Informatics. When Matt isn't working he enjoys coaching CrossFit, fishing, kayaking, or exploring all the great places Oregon has to offer with his dog Cash.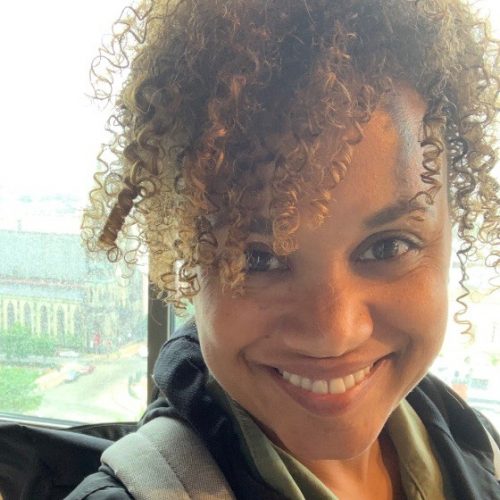 Jennine Smart
Board Member
Jennine joined the Oregon Spinal Cord Injury Connection Board of Directors in 2019. She is the Executive Director of the Oregon Community Health Workers Association and was formerly the Diversity, Equity and Inclusion Portfolio Manager at Health Share of Oregon. She currently serves as Chair on the State of Oregon Traditional Health Worker Commission. She holds a Masters Degree in Social Work and a Bachelor of Arts in Community Development. Jennine is passionate about advancing health and racial equity. She strives to create inclusive organizations and systems that enable communities most impacted by systemic and structural oppression, to thrive.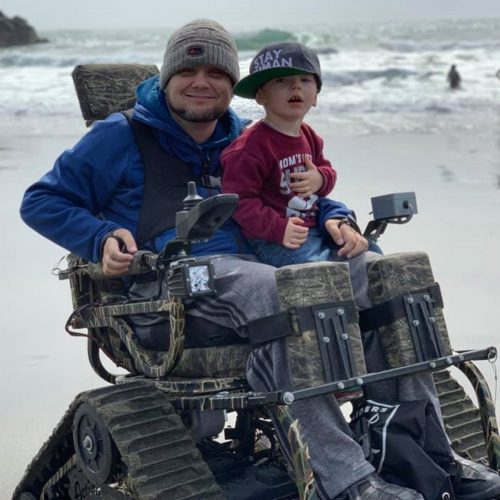 Casey Moore
Board Member & Community Health Worker
Casey joined the Oregon Spinal Cord Injury Connection Board of Directors in August 2019. He sustained a high-level spinal cord injury at 20 years old and has spent over 20 years as a community advocate. Now a leader in the disability community of Southern Oregon, he works as an OSCI Community Health Worker and served on the Board of Directors for David's Chair, advocating for people living with mobility limitations to get outdoors using all-terrain track-chairs. Casey and his wife have a little boy, and they love exploring the beaches in Southern Oregon.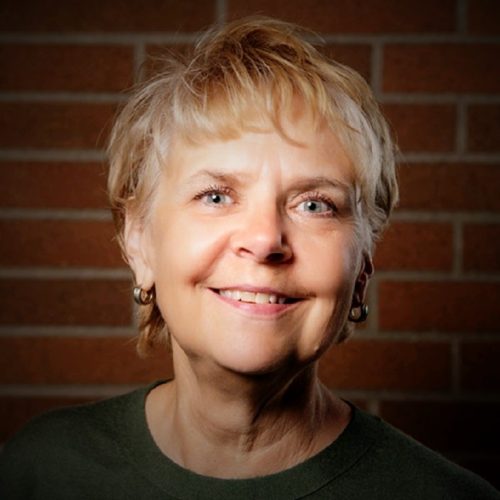 Pamela Blikstad
Board Member
Pamela joined the Oregon Spinal Cord Injury Connection Board of Directors in 2022. She is an experienced financial professional and Certified Public Accountant with a history of working in the nonprofit industry. Currently the Director of Finance for the Office of Philanthropy at Providence St. Joseph Health, she is responsible for the financial leadership and oversight of the office of philanthropy. In her free time Pamela enjoys reading, planning her next vacation, and spending time with her children and grandchildren.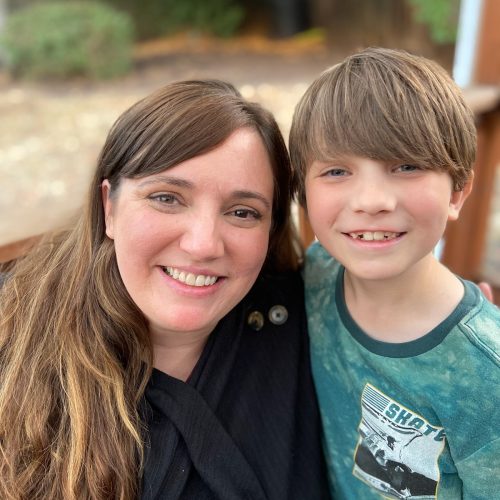 Charina Walker
Board Member
Charina joined the Oregon Spinal Cord Injury Connection board in September 2022. She sustained a T-12 spinal cord injury in 1996 and has since dedicated her life to advancing health equity and social justice both in her personal and professional life. She holds a master's degree in public health and currently works for the Oregon Health Authority, Public Health Division as the Legislative Policy Lead. Charina is a mother of 3 and passionate about building community among parents with disabilities. When she isn't busy working, you can find Charina spending time with her family, reading, cooking and enjoying the outdoors.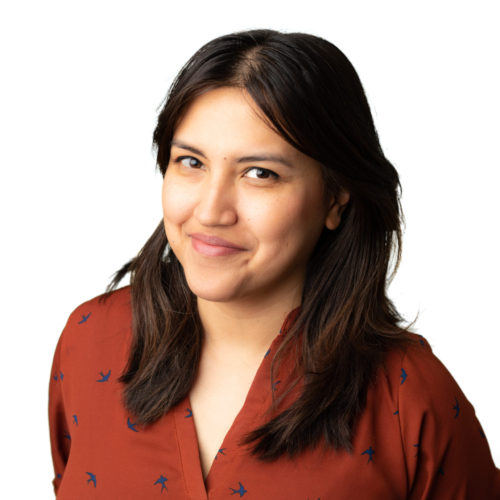 Anri Sugitani
Board Member
Anri joined our team as a member of the Board of Directors in 2022. She has worked in advertising for over 14 years and is currently an Account Director at Coates Kokes, an advertising and PR agency. Specializing in branding and strategic marketing communications, she has developed a passion for helping clients effectively communicate with disadvantaged communities, particularly seniors and people living with disabilities. Originally from Tokyo, Anri spent much of her life moving from place to place which fueled her passion for travel, exploration, and seeking out others with different experiences.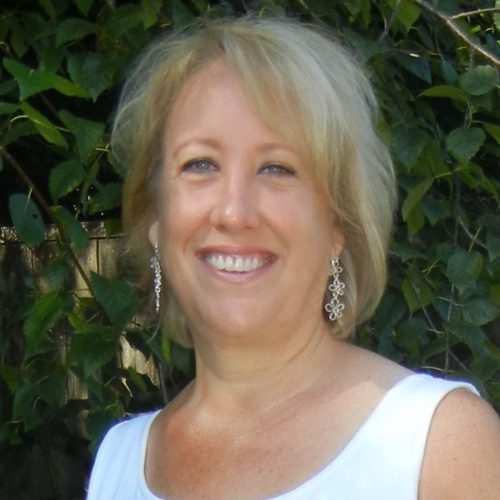 Janis Petrowski
Board Advisor
Janis has served as an Advisor to the Director of Oregon Spinal Cord Injury Connection since its inception. Our team benefits from her experience in Program Design, Management, Monitoring and Evaluation in the field of Community Health and expertise in grant writing for the private and public sectors. Janis has a Master's in Public Health from Tulane University and a 28-year career in International Health working with UNICEF, Catholic Relief Services and Medical Teams International.
Currently, Janis serves our local community by providing hospice and caregiving support to recently housed persons and the elderly.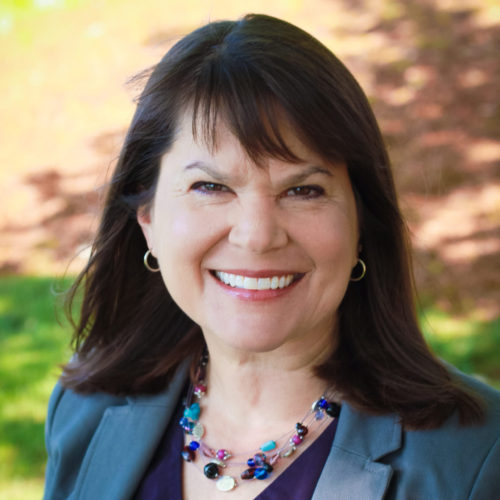 Mary Lee Alder
Board Advisor
Mary is the Chief Development Officer for Girl Scouts of Oregon and SW Washington. An accredited development professional for 15 years, she helps people give their money to an organization whose mission intersects with their passion. Described by her team as forward thinking, strategic, empathetic and collaborative. She helps to create a positive environment where diverse people can thrive because their expertise and different perspectives are appreciated.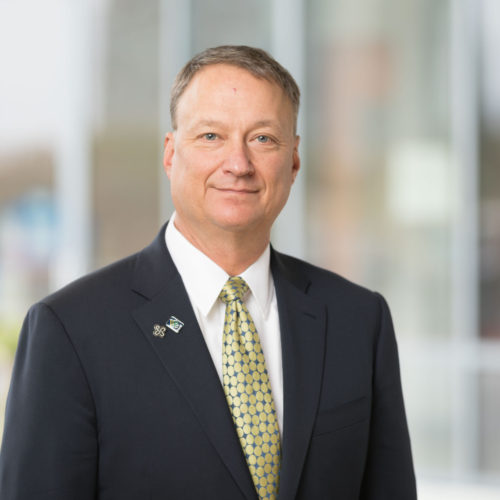 David Bangsberg
Board Advisor
David Bangsberg, MSc, MD, MPH was the Founding Dean of the OHSU-PSU School of Public Health from 2016-2022. He was previously a Professor at Harvard School of Medicine and the Harvard T.H. Chan School of Public Health. After completing a Masters Degree in Philosophy of Science from Kings College London and MD at Johns Hopkins. He completed his medical residency at Columbia Presbyterian Hospital in north Harlem to care for patients afflicted by urban poverty and HIV. 
Upon moving to the University of California, San Francisco and completing fellowships in infectious disease and AIDS prevention as well as Master's Degrees in Public Health from the University of California, Berkeley, he became the leading expert in HIV and homelessness. He then turned to sub-Saharan Africa to find that the poorest HIV-infected people in the world had some of the highest levels of HIV treatment adherence.  His work was described by President Bill Clinton as the "nail in the coffin" on the debate as to whether HIV-infected people in sub-Saharan Africa would adhere to antiretroviral medications and neutralized the major criticism to providing multinational funding for global HIV treatment.
As former Director of Massachusetts General Hospital Global Health, he brought together the expertise of Harvard and MIT to improve physical, mental, social and economic health to the poorest regions of the world in several signature areas, including: HIV care, disaster response, cancer care, and medical technology innovation. He received the Clifford Barger Mentoring Award, given annually to 5 of the 12,000 Harvard Medical School Faculty. He has published over 450 manuscripts and is a member of the Association of American Physicians.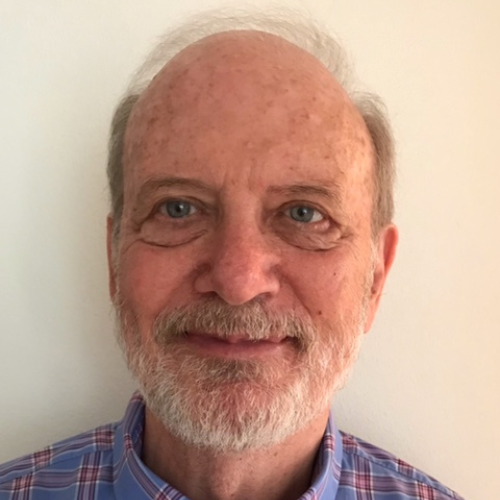 Bas Vanderzalm
Board Advisor
Bas Vanderzalm has spent his entire career in service to those whom Jesus called "the least of these" in our world. Bas earned Master of Divinity and MBA degrees in Boston and has extensive experience in organizational management, board development and fundraising.
Bas began his career on the staff of The Salvation Army's Boston Harbor Light Center, a 100 bed facility serving homeless men and women where he ultimately served as executive director. Bas also served for 15 years with World Relief in Chicago where he was the vice president for international programs. From 1997–2013, Bas was the president of Medical Teams International in Tigard. Bas and his wife, Lynn, live in Hillsboro.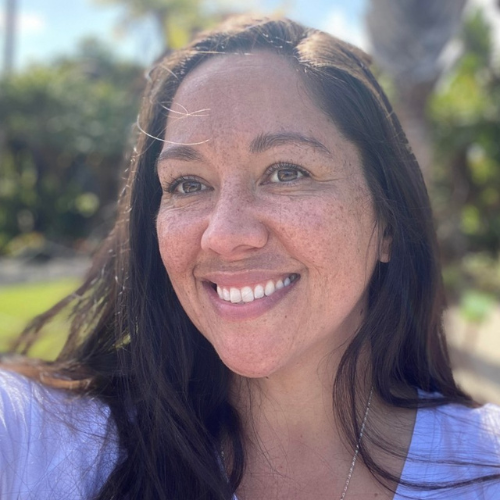 Zeenia Junkeer
Board Advisor
Zeenia Junkeer joined our team as a Board Advisor in August 2022. A physician and non-profit director at North Sound Accountable Community of Health, she is focused on supporting collaborative action models and individual and population health strategies in communities facing the greatest inequities She is passionate about social justice, global health, reproductive and gender justice, medicine, public health, racial justice, and healing justice.
Our team is lucky to have her unique perspective with experience in multi-sector collaboration, program development, grassroots community organizing, public policy, data and research, direct clinical services, management and supervision of diverse teams, and community-based participatory research.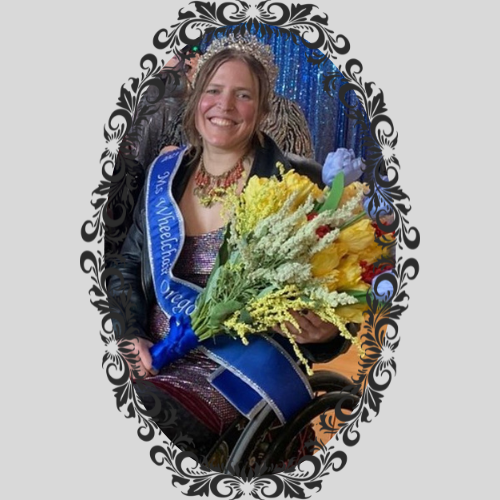 Hannah Rarick
Community Health Worker
Hannah became paralyzed from the chest down during a motorcycle accident  in 2018.  After meeting a few peer mentors and joining the OregonSCI facebook community, she realized engaging with her new community was the best way to overcome the challenges that follow a spinal cord injury.
She began volunteering at the same ICU she had gone to after her accident as soon as she was able. Other volunteer opportunities presented over the years and Hannah dove right into all of them with gusto. Visiting newly injured folk at the hospital, assisting off road excursion events with Davids Chair and their fleet of Action track chairs, even organizing adaptive equipment demos for her local community.
When she was asked to join our team as a Community Health Worker she took the training and got on board. As one of the two southern Oregon team members she is thrilled to help make connections and hold events with the OSCI platform.
With the help of a fully adaptive conversion van, Hannah plans to venture out to do rural outreach to bring the opportunities and assistance of OSCI to isolated communities that may not have Community Health Workers.
Hannah has also joined the AllCare advisory board and won the title of Ms. Wheelchair Oregon 2023. She is excited to use these roles as an opportunity to increase her advocacy efforts.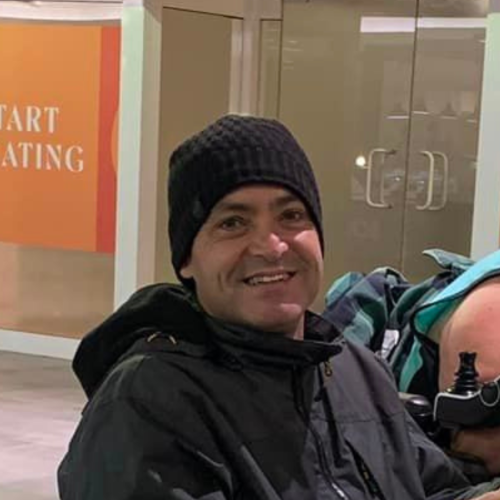 Josiah Morrow
Community Health Worker
Josiah joined our team in 2023 as a Community Health Worker. His work focuses on partnering with QUAD Inc. and providing services to their clients.
He was born and raised in Portland Oregon. Not long after high school he started working construction building fences. Over the next 22 years he worked his way up to installing high end automated gates and entry systems. At age 41 in 2013 he sustained a T8 spinal cord injury. Since his injury he has been a big part of the spinal cord injury community taking part in the hikes, meetups and workshops that take place. He really enjoys doing peer to peer work and helping others in the same way he was helped after his injury.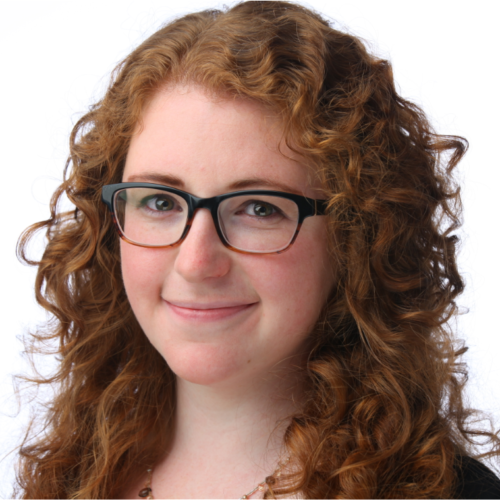 Alison Percifield
Event Organizer
Alison Percifield has been volunteering with our team since 2019, supporting the Wheelchair Maintenance Workshop series as volunteer event organizer. Alison volunteers with other community organizations in Portland, such as Bike Farm and Rahab's Sisters.
Alison is from the midwest, she grew up in the Chicago suburbs and completed her undergraduate degree in Sociology at the University of Wisconsin, Madison. Alison moved to Portland, Oregon in 2015 where she works remotely as Project Manager in the Mapping and Utility industries full time for the software company, Esri. Alison has been involved with spinal cord injury rehabilitation since childhood. Volunteering at Schwab Rehabilitation and the Rehabilitation Institute of Chicago with her aunt, who manages the LIFE Center at the Shirley Ryan AbilityLab.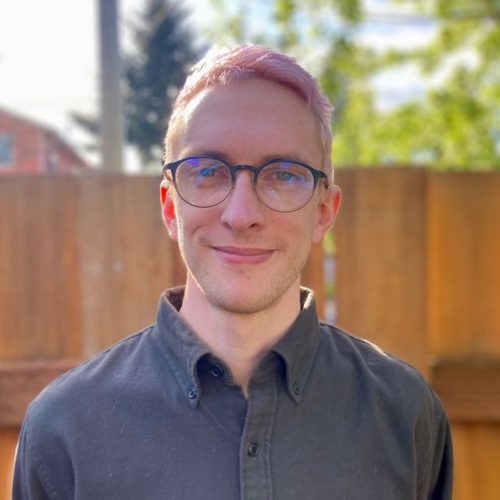 Tyler Stolt
Event Organizer
Tyler enjoys community organizing and the act of repair. Growing up with easy access to tools and scrap materials, and later working professionally as a bicycle mechanic, Tyler is always taking something apart to figure out how it works, sewing patches onto favorite clothes, or building furniture. Tyler brings this mechanical experience to Oregon SCI's wheelchair maintenance workshop, finding new areas of overlap between bicycle repair and wheelchair maintenance. As a community organizer, Tyler enjoys working with groups that focus on housing, transportation justice, and mutual aid, and enjoys projects that find creative ways to build new systems for meeting people's needs.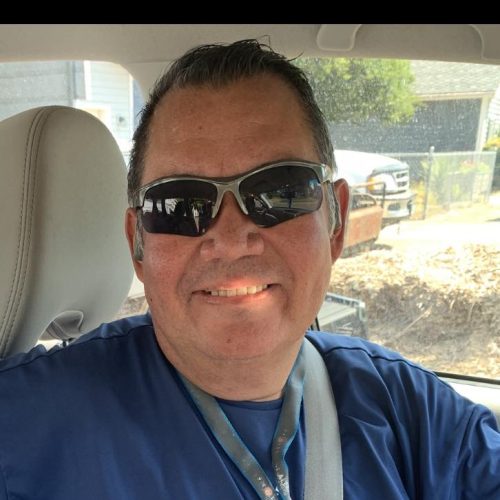 Franklin Ouchida
Event Organizer
After an tragic event, Franklin became a full time wheelchair user. Realizing the need to join the disabled community. Franklin has been on a mission to build a social network of wheelchair users and has been active in Oregon Spinal Cord Injury Connection events for many years.
He grew up in Gladstone, a suburb of Portland, and after high school when to Pacific Northwest College of Art in downtown Portland. After graduation he succeeded in many different ventures including volunteering for the Clackamas County Health Council(CCHC), Free Geeks Recycling, Disabled Parking Enforcement (DPE) Oregon Office of Disability & Health (OODH), Northwest Vintage Radio Society (NWVRS), Puget Sound Antique Radio Association (PSARA), Oregon Wheelchair Hiking, Portland Meet Ups, Vancouver Meet Ups, Virtual Meet Ups, Wheelchair Maintenance Workshops, and more. Franklin is committed to building community and deepening connections between those with spinal cord injuries and other forms of paralysis.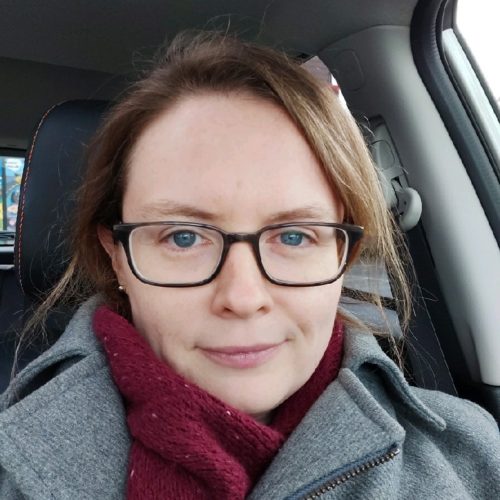 Jessica Waller
Communications Coordinator
Jessica joined our team in 2021 as a family member and caregiver for someone with a spinal cord injury. Prior to her mother's injury in 2018 she worked as the Executive Director for the Restaurant Association of Maryland Education Foundation and continues to work as a consultant for other nonprofit organizations.