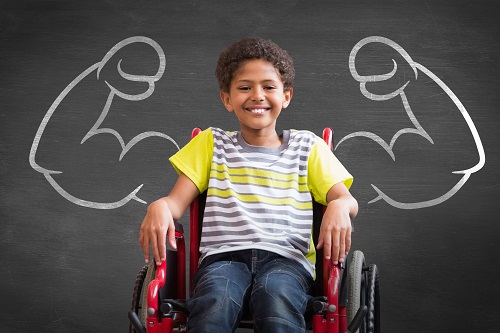 Community Health Worker
Community Health Worker Program: A Catalyst for Health and Empowerment
Oregon Spinal Cord Injury Connection (OSCI) was awarded a grant from Craig H Neilsen Foundation in 2018 to develop the Community Health Worker Program for,
and by
, people living with spinal cord injuries.
What is a community health worker?
A community health worker (CHW) is a trusted member of a community and has an extremely close relationship and understanding of the needs of the people in that community. A CHW serves as a liaison and link with healthcare, social services and the community to facilitate access to services, improving the quality and cultural competence of service delivery.  They also build individual and community capacity by increasing health knowledge and self-sufficiency through a range of activities such as outreach, community education, informal counseling, social support and advocacy. Read more about CHWs on the Minnesota Community Health Worker Alliance (image below, credit to MCHWA)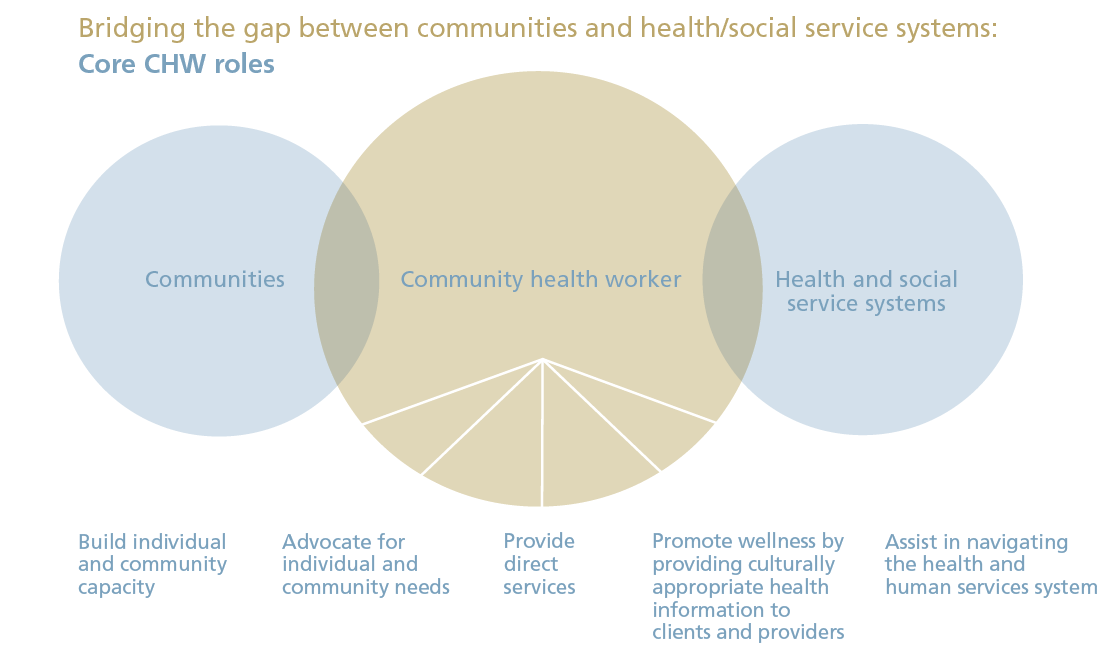 How does a community health worker help people with a spinal cord injury?
After a traumatic SCI, social support is critically important. Trauma can leave lasting marks on a person's mind, heart and body that can result in an inability to trust easily. A CHW is a peer who has similar lived-experienced of spinal cord injury trauma and can offer emotional support in the form of empathy, empowerment, trust, and care. 
A community health worker also helps a person learn to direct their care, adopt positive coping mechanisms and health-promoting behaviors, skills, and habits that will help them thrive. A CHW provides a warm introduction to the Oregon SCI community where new friendships support recreation, education, employment, stable housing, and peer connections. Additionally, as a liaison and link to the healthcare system and other community organizations CHWs can offer tangible aid to resources and services. 
Newly injured people who are supported by CHWs and the OSCI community are more likely to avoid serious secondary health conditions that can lead to rehospitalization. This level of personal advocacy accelerates their transition through the tumultuous first year toward being independent and developing a positive health trajectory that allows them to maintain a high quality of life.  
Who are OSCI community health workers?
An Oregon Spinal Cord Injury Connection (OSCI) community health worker is someone who is thriving after a spinal cord injury and is a trusted connection to the OSCI community. A thriving person has adopted positive coping mechanisms, has strong self-awareness, is grounded in self-acceptance, and is well-adjusted. They are engaged in their community and invite others to join. An OSCI community health worker accompanies newly-injured or those still adjusting, and uses their experience to empower others to achieve an active and full life. Community health workers who live with a spinal cord injury are knowledgeable about, and are experienced with secondary health conditions, community reintegration, peer support, coaching, and mentorship. 
An  OSCI community health worker: 
strives to make life better for others who are living with spinal cord injury and their families.

has a POSITIVE ATTITUDE with strong interpersonal skills 

has both an optimistic and realistic outlook

has TIME to connect with others

has KNOWLEDGE and WILLINGNESS TO LEARN more about important topics about living with spinal cord injury or caregiving

is able to LISTEN WELL, be present, and share personal experiences and advice when appropriate

has extensive LIVED EXPERIENCE with a spinal cord injury  
How are CHWs similar to peer mentors, but different? 
Same person:

a peer mentor and CHW can be the same community member, namely a person with an SCI who is thriving after their injury and who is committed to helping others.

Training is different

: CHW training is 90 hours, is health focused, and completes continued education to remain certified, whereas most peer mentor training is 4-8 hours, is not necessarily health focused, and doesn't require ongoing continued education or oversight.

CHW services are coordinated and integrated with healthcare teams and social services case managers. 

CHWs must be certified by and registered with the Oregon Health Authority Traditional Health Worker Commission

CHWs services are reimbursable by Medicaid, and can be self-employed or employed by a health system, clinic, or community-based organization. 

CHW are a central strategy adopted by Oregon Health Authority to achieve the triple aim (reduced costs, improved health outcomes, improved patient experience).
How does the OSCI CHW program work? 
Qualified and interested individuals with SCI are recruited and trained as community health workers (CHW). A CHW will support the newly injured person by reinforcing their health education about nutrition and secondary health conditions through coaching as the person learns and perfects the necessary skills to live independently. CHWs also offer mentorship and emotional support, as well as connecting them to the OSCI support network and opportunities to recreate and engage in the community. The CHW raises awareness among primary care providers about the risks of secondary health conditions (SHC) and about healthy behaviors and resources to prevent those conditions. In Oregon, a CHW typically earns $16-18/hr, but as much as $20/hr.