"There is no greater agony than bearing an untold story inside you." – Maya Angelo
Your story, when told well, lays a path of meaning that creates intrigue and engages others to know you. It is pain and power. It can open doors of opportunity and offer healing through an elixir of words.
Learn the art of live, personal storytelling like you may have heard on The Moth, or locally at Back Fence PDX!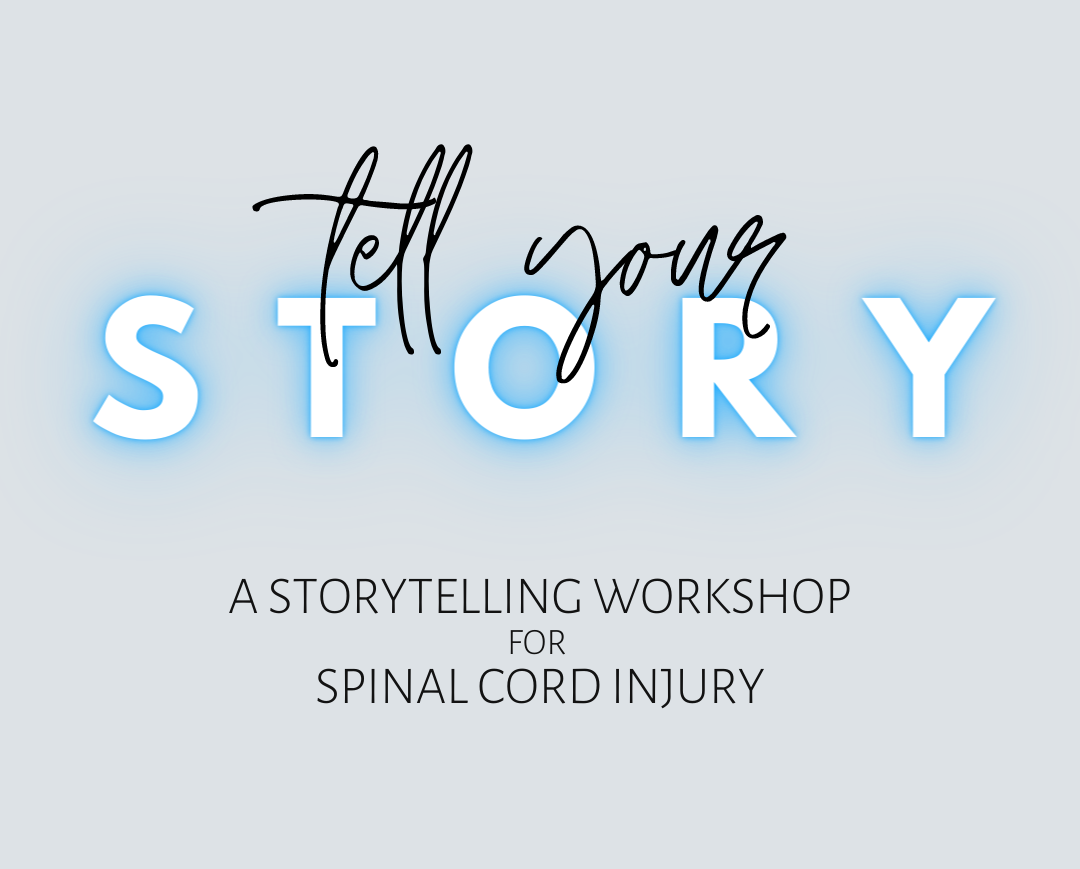 Join our 5-part storytelling workshop for spinal cord injury! Each workshop is small, with only 6-7 available spots.
Contact us
Description
Mindy Nettifee, PhD facilitates our 5-part workshop teaching you the practical skills of story-crafting using a story arc and supportive themes. Mindy will guide you to work with your experiences of spinal cord injury, resilience, and healing. By the end of the workshop you will have crafted a 3-5 minute short story of circumstances, events and relationships that have transformed your life. Telling your story will change how you and others see themselves, others, and the world.
Performance Opportunity
During the 4th session, you will have the opportunity to perform your story before a live Zoom audience. By no means must you perform, but the opportunity is offered. The fifth and final session of the workshop will be an opportunity to convene after the Zoom performance and imagine where our stories want to go next.
About Mindy
Mindy Nettifee, PhD is a producer and host for Back Fence PDX and The Moth, and an award-winning poet and storyteller. In addition to her many years teaching the craft of live storytelling, she has taught creative writing and performance workshops at several places, including NYU and Lewis & Clark college. She is also a depth psychology researcher and somatic trauma therapist with a focus on the role that voice and storytelling play in trauma healing.