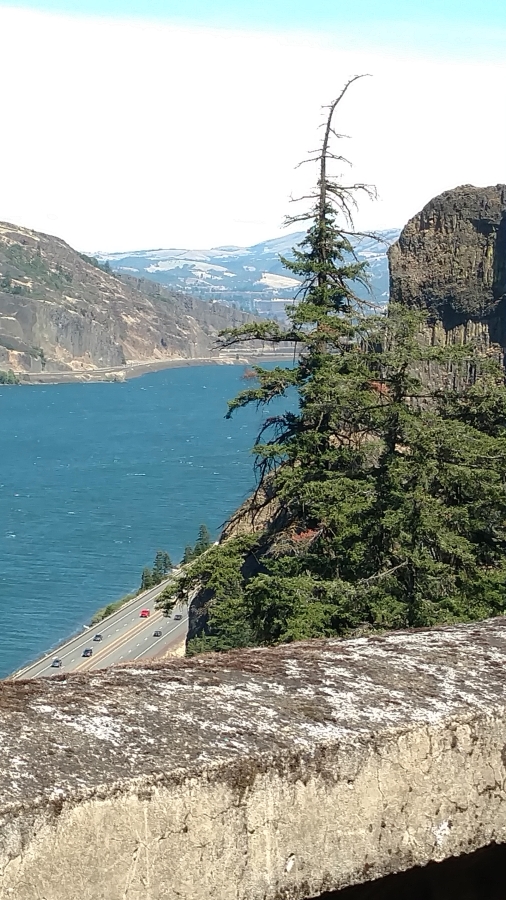 Summer Recreation in the PNW!
Prior to my spinal cord injury I was very active outside and one activity that I really enjoyed was hiking; especially in the Columbia River Gorge! Until this last spring I had not thought about "hiking". In my mind "hiking" had to involve surfaces and grades not passable in a wheelchair.
Thanks to the Oregon SCI Connection, a fellow member asked me about accessible hiking and nature; and that got me thinking. I did know of several seemingly accessible trails that I visited as a more able bodied guy. One of these trails was the Mosier Twin Tunnels trail which runs between Hood River and Mosier. The Mosier tunnels are a pair of tunnels that were blasted thru the rocky gorge hillside to allow traffic to pass. This was part of what is now the historic highway 30. This 4 mile section of the old historic highway is closed to motorized vehicles and can be accessed from the Mark O. Hatfield Trailheads at the east and west ends of the trail. Personally, I like the west trailhead as it is a much more subtle grade climb. However if your goal is to see the tunnels, It is about 3 miles to the tunnels from the west. This means a 6 mile push with the out and back.
After a good hike there is nothing better than a cold beverage and some good food to replenish the calories burned. The west trailhead is just north of Hood River which is a nice destination for the post hike meal. I can recommend the Double Mountain Brewery, pFriem Brewery, and the Solstice Wood Fire Cafe & Bar from experience.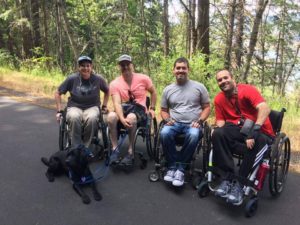 Maybe the best part of this hiking is that it has turned into a social event that I often do with other friends; some in wheelchairs. The exercise is a great stress reliever and an excuse to view stunning nature, but is also an opportunity to chat about life and the challenges associated with a SCI; including recognizing that we all have similar and different struggles. I think there is a lot of valueobserving others with similar issues. I believe it often results in a mutual admiration and acts as a motivator.
Next time you are looking for an activity I highly suggest an accessible trail hike!
Resources:
Metro Portland Accessible Trails