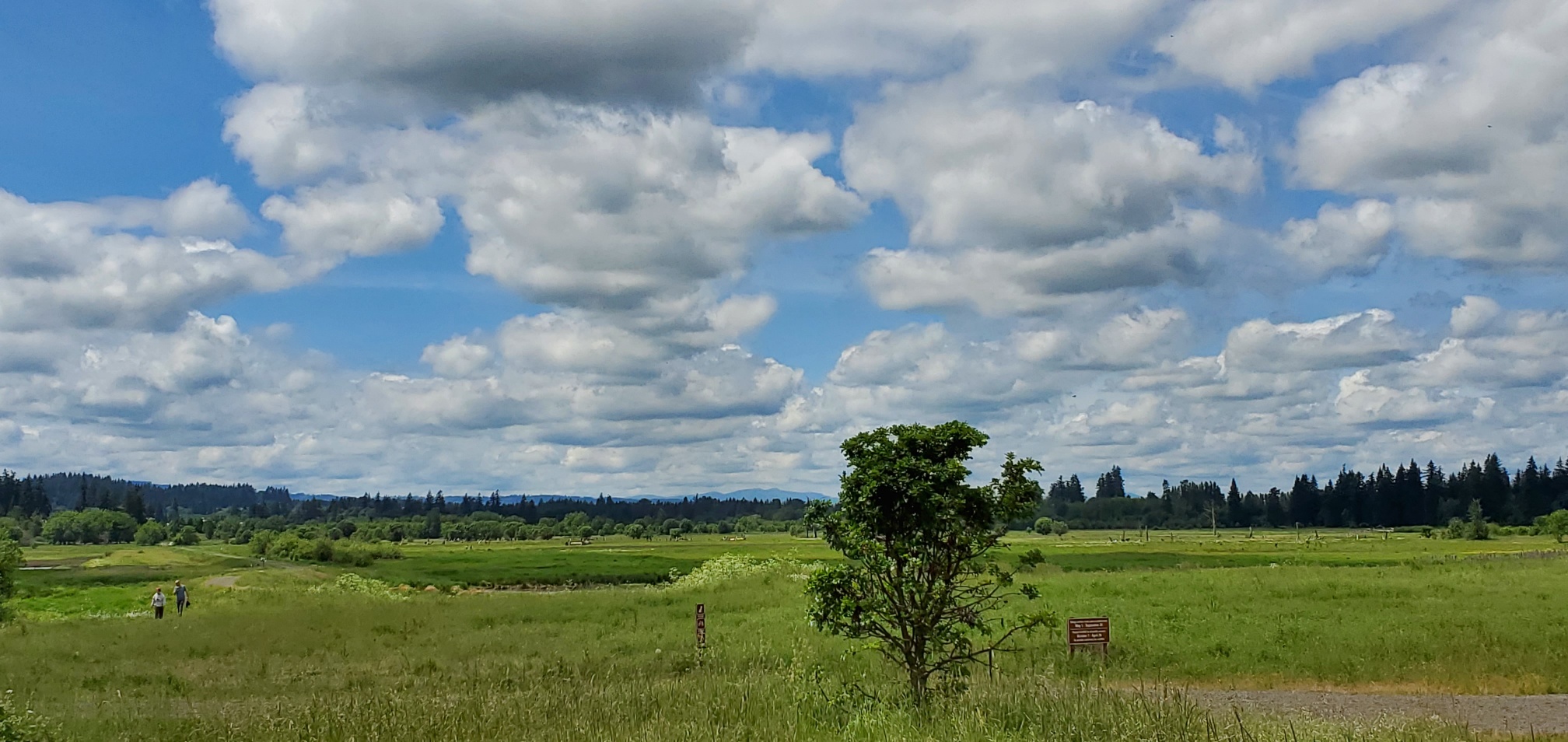 Tualitin Wildlife Refuge
By Ines Garcia Fullana
Summers in Oregon are the best time of year to explore the state's hidden gems and explore its beauty. For years, I have been hearing great stories from everyone around me about Oregon treasures. 
Hearing everyone's adventurous stories and not personally experiencing them became more and more apparent that I was missing out. My love of nature, a desire to explore, partaking on a new adventure, phasing a challenge, and a need for being active in my wheelchair motivated me to pursue what it now has become my yearly summer solo adventures.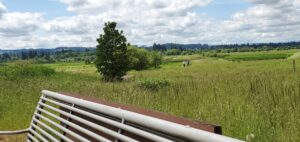 Three years ago, I decided to scout out ADA trails that were accessible via Trimet. I disregarded everyone's recommendation of ADA trails and suggestions that I can only explore contingent on a car. I was out to prove the opposite which I did. Along the way I encountered some challenges however that did not prohibit me from finding some great ADA trails. I particularly enjoyed Tualatin Wildlife Refuge as going around the trail experienced three different types of habitats each one with an array of wildlife which makes it a unique place. 
Tualatin River National Wildlife Refuge Seasonal Trail Loop is a 3.1 mile located in Sherwood. The Wildlife Center is open Tuesday through Sunday from 10:00 – 4:00 pm. The best time of year to come is Fall and Springtime. Nearly 200 species of birds, over 50 species of mammals, 25 species of reptiles and amphibians in the refuge. Either arriving by car directly to the paved parking lot in which you have direct access to the trail or by bus which drops you off at a paved bus stop. At the bus stop, you get a glance at the meadows with direct access to the trail and find a detailed map of the trail. Either way, you arrive you'll have access to the ADA restrooms, picnic tables, children play area, gift shop, and paved viewpoint with a panoramic view of the trail in which you enjoy the flora, fauna and its diverse habitat. 
From the bus stop, there is direct access to the trail with easy and flat terrain going through open fields leading to the wetlands. It begins with a small portion of loose gravel then it quickly interchanges between compacted gravel and dirt. The second entrance to the trail the terrain is compacted gravel with a small moderate steep heel. At the end of the heel, you'll find a bench to the Centennial Overlook under shady oaks. It's here that you might get your best sightings of waterbirds. After this point, continue on the flat trail which directs you Wildlife Center. The Wildlife Center provides educational programs for both children and adults. The center also has an exhibit hall, classroom, photo gallery with information from its history to environmental education. Also an outdoor education shelter, and nature store which has souvenirs crafted from local artisans.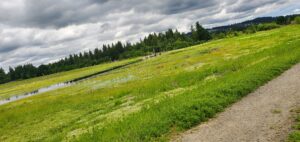 From the Wildlife Center, the trail starts next to the picnic area around the corner you'll find the accessible entrance to the trail. Begins with a moderate slope down then its flat terrain from that point on the entire trail. The entire trail is flat, easy, and interchanges between compacted dirt and gravel. There are several paved viewing points along the trail where you can see wildlife such as beavers, deers, and a variety of types of birds. As you continue the trail you'll pass through an area that is surrounded by trees. Enjoy some viewpoints where you can see small creeks, ponds, and an array of flora. This forestry area leads you to a big circular paved viewing point which will give you panoramic views of the meadows. After enjoying the view you can head back to the forestry area or as you leave the viewing point continue left to the trail leading through the wetlands. Whether you are a bird watcher, photographer, or a hiker the refuge is a great escape from the city as you enjoy the diverse habitat and the wildlife it's home to.